Instructions for assembling and tuning the device:
Install and solder all the parts on the board according to the circuit diagram and the board layout. Pay special attention to the correctness of transformer windings connections with the board. While installing the electrolytic capacitors make sure the polarity is right. The filter capacitors marked on the board as Ch are not indicated on the scheme but are recommended to be installed if the amplifier works with extraneous power supplies. In our power supplies, such capacitors are already installed.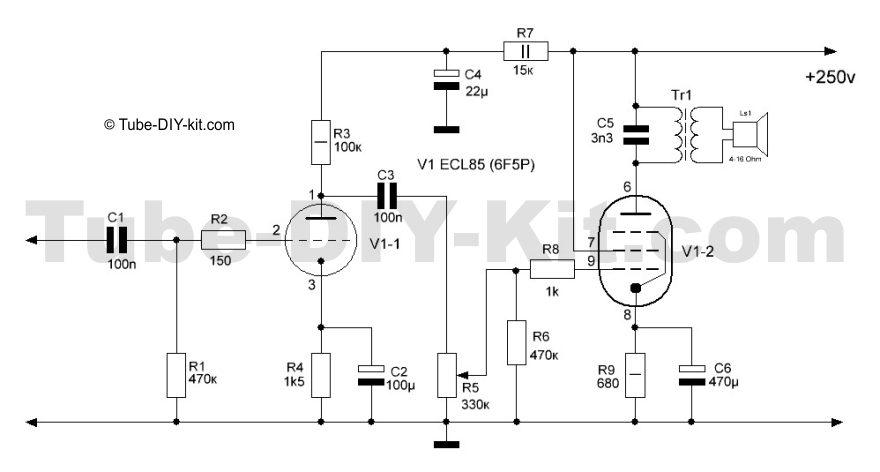 A properly assembled amplifier does not need to be tuned. It is recommended to control the consumption of electricity by the anode circuit during turning on the device for the first time. The number should not be more than 45mA. The normal amplifier consumption is near 30mA that provides soft work mode of the vacuum tube and its longevity. If required, the current of the output stage can be regulated by the R9 cathode resistor.
Besides the standard transformer, it is possible to use almost any other output transformer from tube technology in the block.